All you need to make your home a little more spooky is black construction paper and tape.
1. Cut Jack-O-Lantern faces out of black construction paper.
2. Use tape to stick faces on anything to make a jack-o-lantern.
3. DONE.
How about surprising your family with a new jack-o-lantern every day before Halloween. Think big and small – front of a kitchen cabinet or on a light switch! By the end of the month you will have 31 Jack-O-Lanterns scattered around your home. The first person to find the new Jack-O-Lantern gets a piece of the Halloween candy… or a kiss from mommy.
Kinda like elf on the shelf but way less deceptive…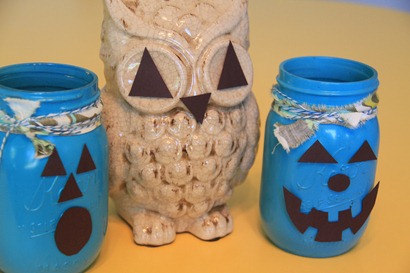 Kara-Noel has been "crafting" since she could hold a glue gun! When she isn't hanging with her Hot Hubby, chasing down her four kiddos (1-6 years old!) or napping you'll find her blogging at Eli's Lids The Blog!