Just in case you are in denial (as am I) about the holiday season being here, I have some crafty goodness to share with you. Loads of easy peasy things for you to create. Keep checking back this week and next for all the fun!
Spooky vase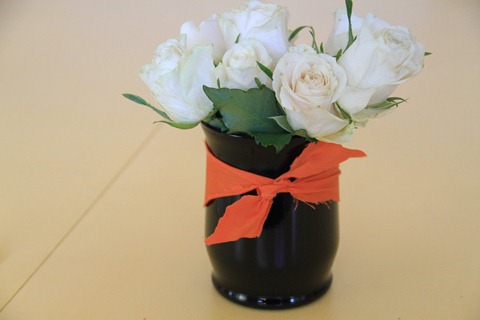 Use spray paint to create Fall/Halloween decor.
You'll Need: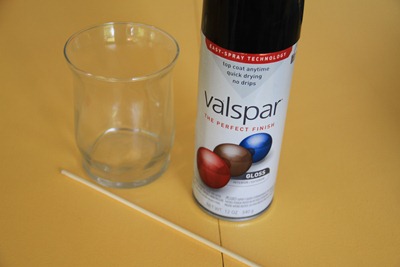 ~Vase
~Spray paint… I used black but choose orange, brown or yellow for a more fall-ish feel.
~Drop cloth
~Skewer
~Fabric strip
~Flowers
1. Place items on drop cloth and spray paint. Tip: place the vase upside-down on a heavy duty skewer to get all the sides and top at once. Then stick the skewer into a potted plant to dry.
2. Let dry, add fabric strip (like the picture at the top) or leave off for a sleek look (picture below), and flowers to finish.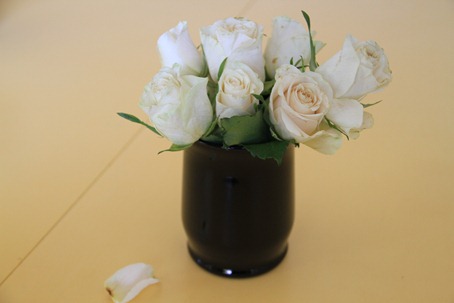 Get creative and use this technique with taper candle holders, old wine bottles or thrifted glass figurines!
Or branches.
I had just pruned some bushes in the yard and I spray painted the heck out of the leafless branches. They look great on the mantel!
Spoooooooooky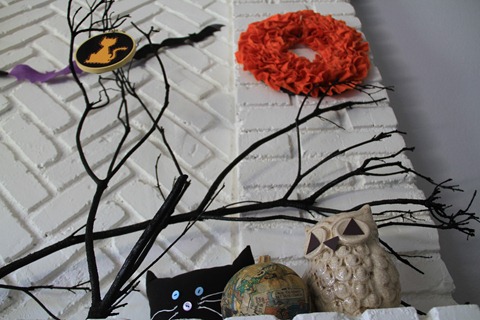 (I made everything you seen on the mantle. Check back for the rest of the crafts!)
Kara-Noel has been "crafting" since she could hold a glue gun! When she isn't hanging with her Hot Hubby, chasing down her four kiddos (1-6 years old!) or napping you'll find her blogging at Eli's Lids The Blog!